Published October 12, 2021
Powerful Moments from GLS21
The Global Leadership Summit in 2021 delivered inspiration and insights. In these short excerpts, reflect on the powerful moments and messages that sparked new ideas and challenged our audience to sharpen their leadership skills to positively influence the world around them.
Craig Groeschel Says "If You're Not Dead, You're Not Done" 
During his session at GLS21, Craig Groeschel opened-up the day with a challenge and encouragement for leaders to "pucker up" and do what leaders do.
Jamie Kern Lima Encourages Leaders to Dream Big at GLS21
During her session at GLS21, founder of IT Cosmetics, Jamie Kern Lima, offers her hope and prayer for leaders and their dreams.
Jerry Lorenzo's Advice for Leaders Who Are Stuck
During his interview with Craig Groeschel at GLS21, fashion designer, Jerry Lorenzo, talked about how to handle other people's perceptions of who you are by focusing on your vision.
Rich Wilkerson Jr.'s Advice When Facing Rejection
During his session at GLS21, pastor Rich Wilkerson Jr. reminded our audience that leadership is about making a difference and remaining in the grind.
Dr. Francesca Gino Explains Why Vulnerability is a Strength
During her session at GLS21, Dr. Francesca Gino talked about how rebels gain respect by embracing their vulnerability and being authentic.
A.R. Bernard on Building Bridges
During his interview at GLS21, A.R. Bernard addressed Paula Faris' question about why it's important to build bridges.
Bianca Juárez Olthoff on What it Means to be Chosen
During her talk at GLS21, Bianca Juárez Olthoff encouraged leaders who may feel unqualified to lead and challenged them to say "yes" to leadership.
Albert Tate on Being Present
During his closing talk at GLS21, Albert Tate asked our audience about the last time they experienced a meaningful moment.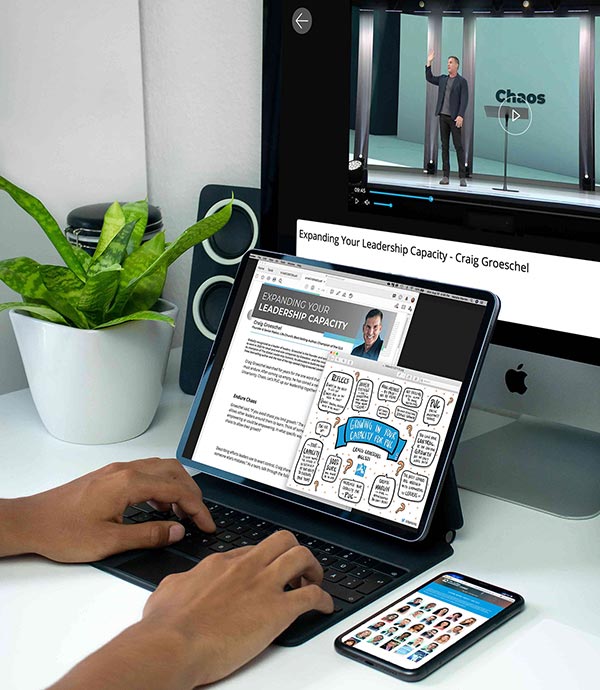 If you missed The Global Leadership Summit this year, or simply want to enjoy all the amazing content again, check out GLS21 On-Demand!
GLS On-Demand gets you one-year access to all 16 full length faculty talks, Leadership Shorts, Grander Vision Videos, discussion guides, session outlines, notes, bonus content videos, and more! Learn more at GlobalLeadership.org/OnDemand.