Published September 28, 2021
16 Fall Reading Recommendations for Leaders
The premier leadership event of 2021—The Global Leadership Summit—recently concluded and delivered high-impact leadership learning. Now as you head into a new season, consider picking up a book or two from our world-class leadership faculty and taking your learning to the next level!
Here are some of our fall reading recommendations!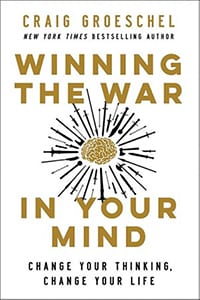 Winning the War in Your Mind  by Craig Groeschel
With his signature engaging style and straightforward wisdom, Craig Groeschel—New York Times best-selling author, pastor and counselor—delivers a powerful guide to breaking free of destructive thought patterns and renewing our minds for a bright and purposeful future. Check it out >>
A Minute to Think  by Juliet Funt
Meet the powerful guide that will help you regain control in your overloaded, caffeinated, inbox-worshiping workday. An efficiency expert explains how to liberate your talent, reduce waste, and help teams do more meaningful work by incorporating strategic pauses—what she calls "white space". Check it out >>
Rebel Talent  by Dr. Francesca Gino
Dr. Francesca Gino, a behavioral scientist and professor at Harvard Business School, has spent more than a decade studying rebels at organizations around the world, from high-end boutiques in Italy's fashion capital, to the World's Best Restaurant, to a thriving fast-food chain, to an award-winning computer animation studio. In her work, she has identified leaders and employees who exemplify "rebel talent". They are masters of innovation and reinvention, and they have a lot to teach us. Check it out >>
Go Together  by Shola Richards
Workplace positivity expert Shola Richards explores a radical new concept for rethinking our personal, professional, and social lives: togetherness. The illusion that we are separate from each other, more different than similar, is eroding our ability to work, live, and lead effectively. Go Together is a thought-provoking read that could change our own behavior . . . and the world around us. Check it out >>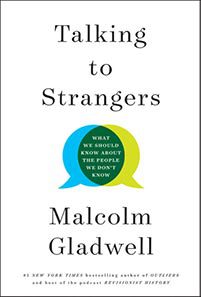 Talking to Strangers  by Malcolm Gladwell
Talking to Strangers is a classically Gladwellian intellectual adventure, a challenging and controversial excursion through history, psychology, and scandals taken straight from the news. He revisits the deceptions of Bernie Madoff, the trial of Amanda Knox, the suicide of Sylvia Plath, the Jerry Sandusky pedophilia scandal at Penn State University, and the death of Sandra Bland—throwing our understanding of these and other stories into doubt. Check it out >>
Hello, Fears  by Michelle Poler
Hello, Fears is a growth mindset personal development book for those who are not only ready to achieve, but brave enough to push out of their comfort zone. In this inspiring and motivational new book, Michelle is challenging others to say "hello!" to their fears and find meaningful happiness outside the traditional definition of success. Check it out >>
How to Have Your Life Not Suck  by Bianca Juárez Olthoff
With so much information at your fingertips, real success, good dates, and true friendships can often feel out of reach. Packed with lessons learned from her own mistakes and heartache, Bianca Juárez Olthoff is your guide (minus the cargo shorts and tacky hat) in avoiding unnecessary detours on the path to your best self. Check it out >>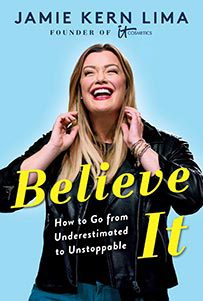 Believe It   by Jamie Kern Lima
With radical vulnerability and honesty, Jamie Kern Lima takes you on a journey through deeply personal stories of heartbreak and resilience. Jamie also pulls back the curtain on her fight to change the beauty industry's use of unrealistic images, on behalf of all the little girls who are about to start doubting themselves, and all of the grown women who still do. If you've ever doubted yourself or felt truly underestimated, this book will inspire a new kind of belief and confidence in you and your dreams! Check it out >>
The Power of Habit  by Charles Duhigg
In The Power of Habit, award-winning business reporter Charles Duhigg takes us to the thrilling edge of scientific discoveries that explain why habits exist and how they can be changed. Distilling vast amounts of information into engrossing narratives that take us from the boardrooms of Procter & Gamble to the sidelines of the NFL to the front lines of the civil rights movement, Duhigg presents a whole new understanding of human nature and its potential. As Duhigg shows, by harnessing this new science, we can transform our businesses, our communities, and our lives. Check it out >>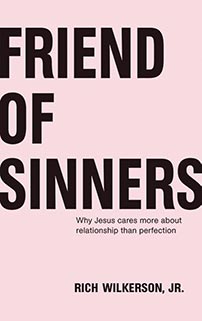 Friend of Sinners  by Rich Wilkerson, Jr.
Pastor and writer Rich Wilkerson Jr. shines a spotlight on every Christian's calling to reach the world, seek the lost, and save sinners with Jesus' scandalous message of the gospel of grace. He shows readers the profound implications of the reality that Jesus calls us "friends, not because of who we are or what we have done, but because of who he is." Check it out >>
Flamin' Hot  by Richard Montanez
In Flamin' Hot, Richard Montanez distills what he learned over a wildly successful career about finding hidden chances to advance in dead-end jobs, offering practical steps anyone can use to advocate for themselves and get ahead. Flamin' Hot provides hope that your present circumstances don't have to dictate your future, carving a new path to the American Dream for anyone without connections, education, or money. Check it out >>
In Pursuit of Love  by Rebecca Bender
Through her own gripping story of escape from human trafficking, Rebecca Bender reveals the inner workings of the underground world of modern-day slavery and helps us learn how we can be a catalyst for change where we live. Through Rebecca's incredible story of redemption, we remember that our past does not have to determine our destiny. Check it out >>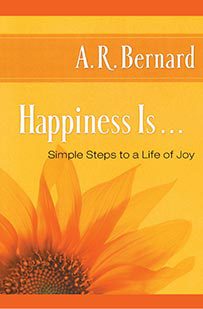 Happiness Is…  by A.R. Bernard
If money doesn't buy happiness, what does? From the founder and spiritual leader of the 28,000-member New York Christian Cultural Center comes a powerful tool that can help anyone escape the grip of negativity and achieve the spiritual prosperity that can come only with discipline and wisdom. Check it out >>
Business His Way by Ibukun Awosika
Ibukun Awosika sets out to prove you can build and run a successful business without losing your soul and shares time-tested principles and ethical values for lasting business success. She examines different business-related issues—ranging from the start-up stage to the daily running of a business concern—all in relation with the Word of God. She posits that it is very possible—even in "these days"—for someone to do business in conformity with God's precepts and still succeed. Check it out >>
Called Out  by Paula Farris
Too often we lean into the wrong things and burn out. We buy society's lie that our worth is our work, our value is our vocation, our calling is our career. Confusing what we do with who we are wreaks havoc on our bodies, our souls and our relationships. Written with passion and conviction, this book reflects on what it truly means to be called, how to move past the fear holding you back, and how to walk in God's path for you. Check it out >>
Team of Teams  by General Stanley McChrystal
In this illuminating New York Times best-seller, McChrystal frankly explores the major episodes and controversies of his career. He describes the many outstanding leaders he served with and the handful of bad leaders he learned not to emulate. And he paints a vivid portrait of how the military establishment turned itself, in one generation, into the adaptive, resilient force that would soon be tested in Iraq, Afghanistan, and the wider War on Terror. Check it out >>
If you missed the opportunity to join us for The Global Leadership Summit in 2021, and hear from all these amazing faculty, or if you simply want to dive into their talks again, now you can with GLS21 On-Demand.
GLS21 On-Demand gets you one-year access to full faculty talks, discussion guides, bonus content and so much more!